Description
Product Description
Advance to a healthier mouth from day 1* with Crest Pro-Health Multi-Protection Mouthwash, which starts fighting plaque from the first day of use. Without the harsh burn of alcohol, this mouthwash kills millions of germs and provides 24-hour protection against plaque and gingivitis when used twice per day. The triple-action formula reduces plaque bacteria, helps prevent gingivitis, and freshens breath.

Product Features


99% germ kill and a healthier mouth**
Rinsing every day helps prevent gingivitis
Freshens breath
24-hour protection with 2x daily use
No alcohol burn
Helps you get better dental check-ups
Includes three 1L bottles

*with continued use vs. brushing alone with ordinary toothpaste
**Gingivitis reduction vs. brushing with regular toothpaste
'Fights plaque and gingivitis

Crest Mouthwash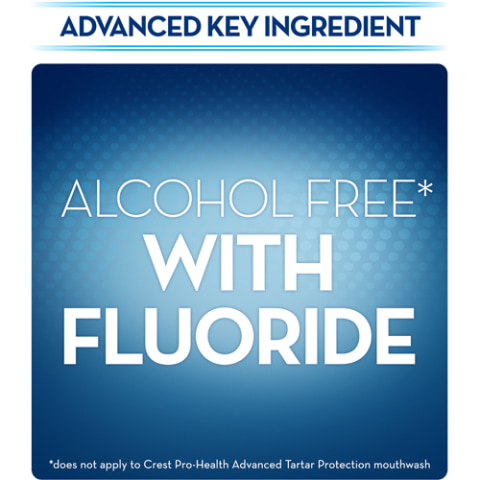 Crest Pro-Health Advanced is formulated with the clinically proven active ingredient fluoride. This ingredient strengthens your teeth and helps prevent cavities. Crest Pro-Health Advanced Extra Deep Clean is also alcohol-free.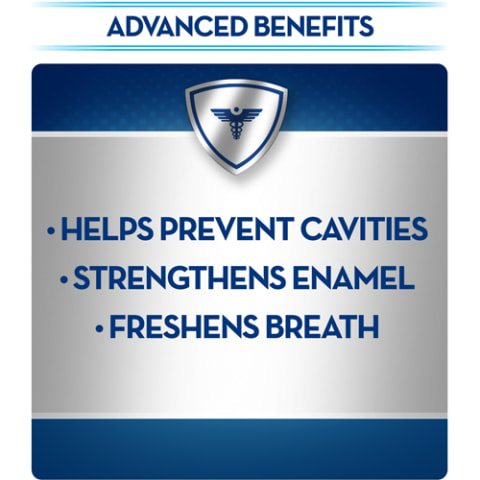 When you choose Crest Pro-Health Advanced mouthwash, you're always choosing a mouthwash with comprehensive benefits. It helps prevent cavities, freshens breath, and strengthens enamel for a healthier mouth.
Frequently Asked Questions
What are the benefits of adding mouthwash to my oral care routine?
Payment & Security
Your payment information is processed securely. We do not store credit card details nor have access to your credit card information.